Inclusive and Sustainable Industrialization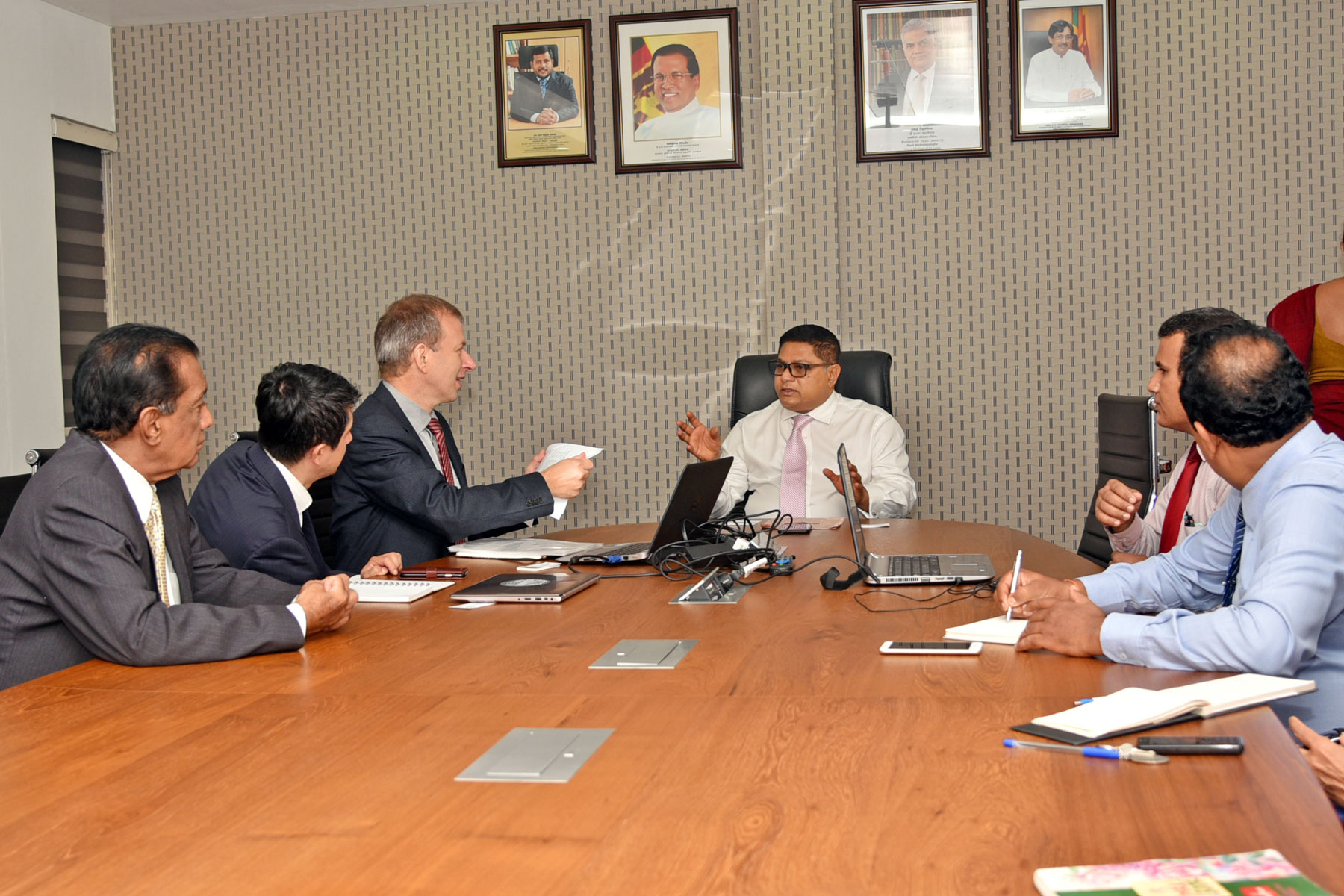 Meeting on Enabling Development Towards Inclusive and Sustainable Industrialization
United Nations Industrial Development Organization (UNIDO) Regional Representative Dr. Rene Van Berkel was in Sri Lanka on the invitation of Industry and Commerce Minister Rishad Bathiudeen recently. UNIDO is based in New Delhi, India. He delivered a lecture on "Inclusive and Sustainable Industrialization for Sri Lanka", on October 2 at the CWE Auditorium, Colombo.
Later, he visited the Industrial Development Board Office at Moratuwa and held discussion with the IDB Chairman and the Director General.
Here, UNIDO Regional Representative Dr. Rene Van Berkel, IDB Director General P.L.U. Rathnamalala, IDB Chairman Mahinda Jinasena, UNIDO Country Director Nawaz Rajathdeen and UNIDO Local Representative Jaira Vifamil Dias.