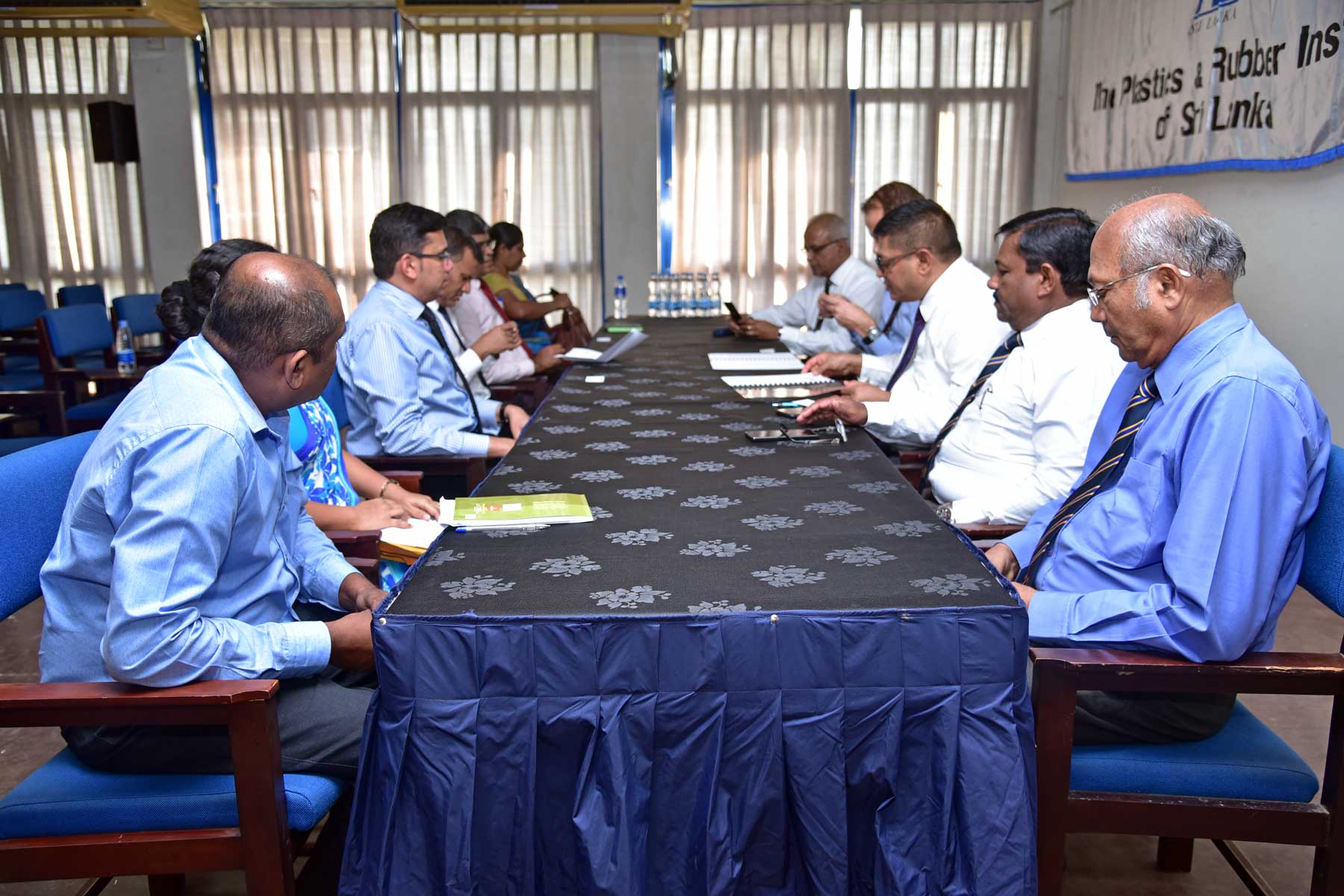 A Memorandum of Understanding was signed by the IDB and the Plastics & Rubber Institute of Sri Lanka (PRISL) on 21st of February 2018 at the PRISL, Rajagiriya.
This MOU focuses on comprehensive assessment of technology needs, identification of gaps and implementation of programmes to fulfill the identified gaps for Small and Medium Industries in Sri Lanka.
Mr. Mahinda Jinasena Chairman – Industrial Development Board, Mr. P.L.U. Rathnamalala Director General, IDB, Dr. Ashan Amarasinghe, Chief Executive Officer, Centre of Excellence for Robotic Applications, Mr. Mohan Gunasinghe, Director – Technical Services Division, IDB participated for this memorable event. Mr. K.W.M.T. Pringiers -The President of PRISL, Mr. I.K. Rajapaksa -Vice President, Mr. Sampath Ramanayaka-Hony. Secretary and officials of the PRISL also gathered for the event.
Date
21st of February 2018