ISO 140012015 EMS Development Internal Audit Training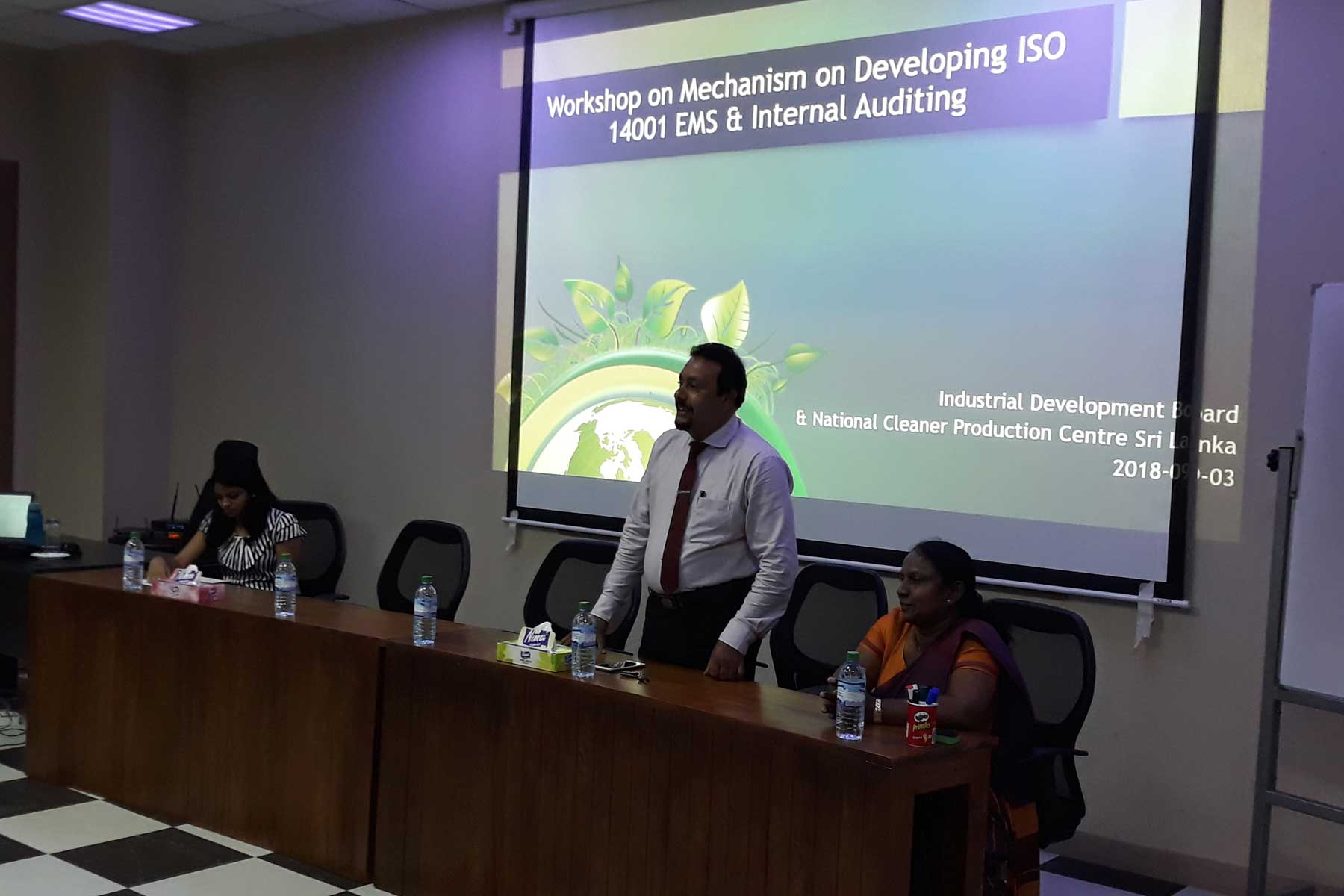 The project "Facilitate SMEs to obtain ISO 14001 certification through Cleaner Production practices" has been implemented by the Industrial Development Board of Ceylon with the collaboration of National Cleaner Production Centre.
The focus of this project is to reduce environmental impact from industry through changes in industrial behavior and technology being used. National Cleaner Production Centre provides consultancy services to optimize the usage of resources through Cleaner Production approaches and Environmental Management Systems (EMS) Development. These industries will be provided with financial assistance to take remedial actions or preventive measures to minimize waste of resources and to obtain ISO 14001 Certification for the industry.
A workshop on ISO 14001:2015 EMS Development / Internal Audit was successfully held on 03rd of September, 2018 at " Miloda" Academy of Financial Studies, Colombo 01. Employees of selected Industries under the above project and Enterprise Promotion Managers were trained on the mechanism of developing EMS in a company.
Mrs. Samanthi Narangoda, Director, System Development, Sri Lanka Standard Institution has addressed the gathering and explained the importance and benefits of having International Standard certifications for a company. Lectures were conducted by Eng. Samantha Kumarasena, Chief Executive officer, National Cleaner Production Centre, and Ms. Sachira Vilochini, Resource efficient Cleaner Production Expert.
Date
03rd of September, 2018
Venue
" Miloda" Academy of Financial Studies, Colombo 01