Ministry Secretary I.D.B On the observation tour…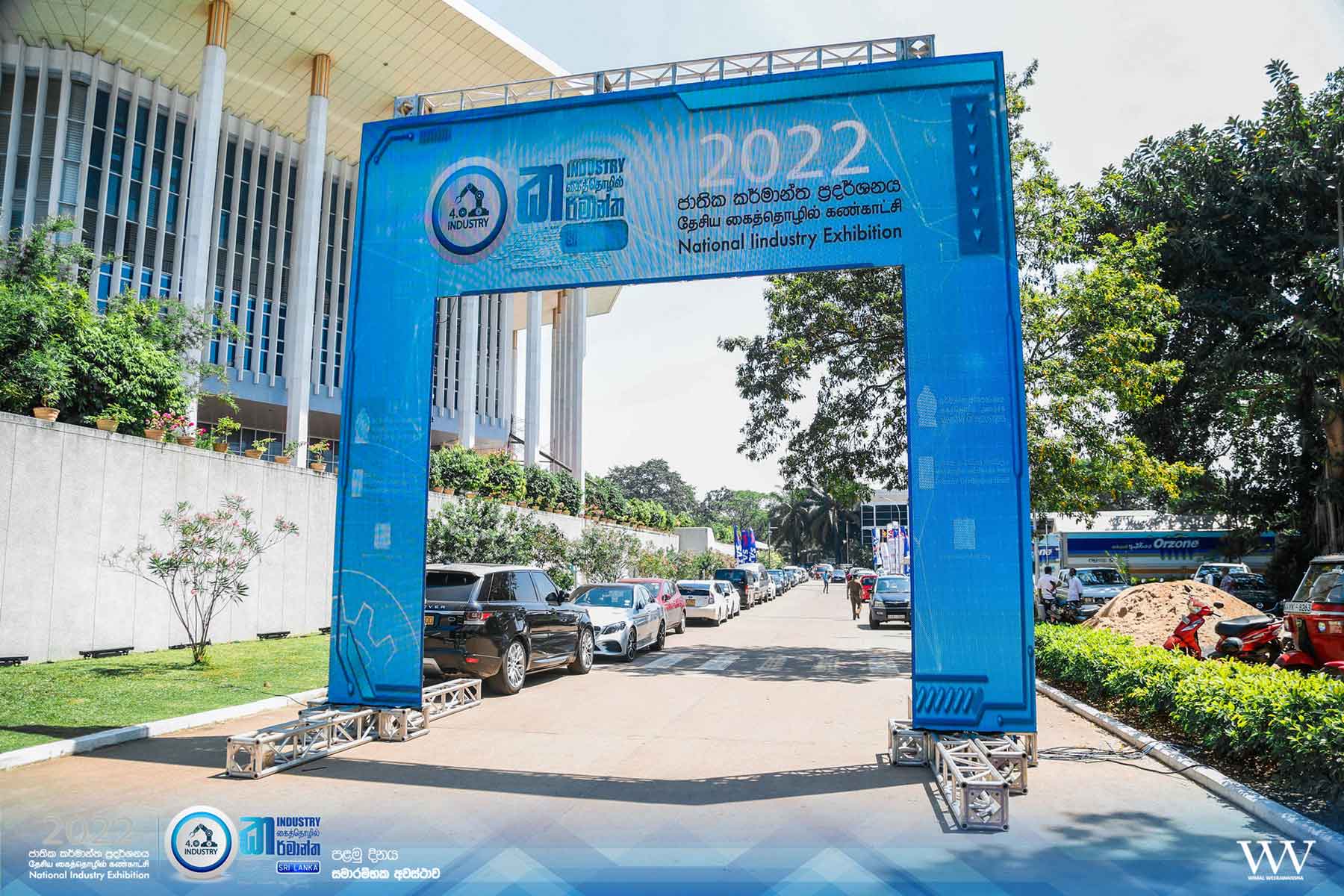 'Industry 2022: National Industry Exhibition' was opened on 02.03.2022 at the premises of the Bandaranaike Memorial International Conference Hall in Colombo at the invitation of the Minister of Industries Wimal Weerawansa and addressed by the Honorable Prime Minister Mahinda Rajapaksa.
Under the guidance of the Ministry of Industry, the leading industrialists have presented 400 booths representing 20 of the leading industries in the country at the 'Industry 2022: National Industry Exhibition' organized by the Ceylon Industrial Development Board.
In conjunction with the opening ceremony, the local industrialists engaged in the vehicle manufacturing and vehicle assembly industry in Sri Lanka came and displayed their vehicles manufactured and assembled in Sri Lanka in a parade along the Colombo Bauddaloka Mawatha to the Bandaranaike Memorial International Conference Hall premises.
Also, a mobile phone application (Job Portal Mobile Application) containing information about jobs in the industry sector was launched on this occasion under the chairmanship of Industry Minister Mr. Wimal Weerawansa.
Industries Minister Wimal Weerawansa, Ministry Secretary Retired General Daya Ratnayake and Industrial Development Board Chairman Upasena Dissanayake spoke.
Cane, brass, clay, wooden items, Minister of State for Rural Industries Promotion Prasanna Ranaweera, High Commissioners, Ambassadors and other diplomatic officers and dignitaries attended the event.
Date
02 nd February 2022.
Venue
Bandaranaike Memorial International Conference Hall in Colombo