New Minister's visits to IDB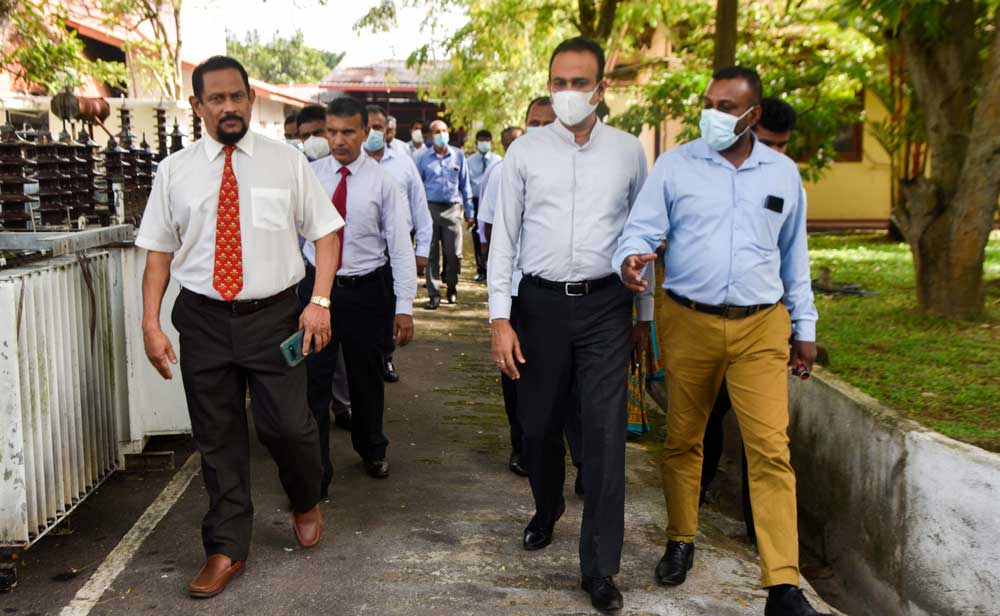 The new Industries Minister joins an observation tour of the Industrial Development Board's head office…
Dr. Ramesh Pathirana, who was appointed as the new Industry Minister, joined an observation tour of the Ceylon Industrial Development Board head office on 15.06.2022.
There, the Minister's attention was drawn to the projects already being implemented by the Ceylon Industrial Development Board and the new projects that could be carried out by the Board were also discussed.
For this inspection visit, Industrial Development Board Chairman Sunil Gunawardena, Director General P.L.U. Ratnamalala, Acting Deputy Director General – Development W.A.P. Mr. Kapila Nishantha as well as directors of various departments of the board also participated.