Get Up – Start Up for a Wealthy Nation National Program (23)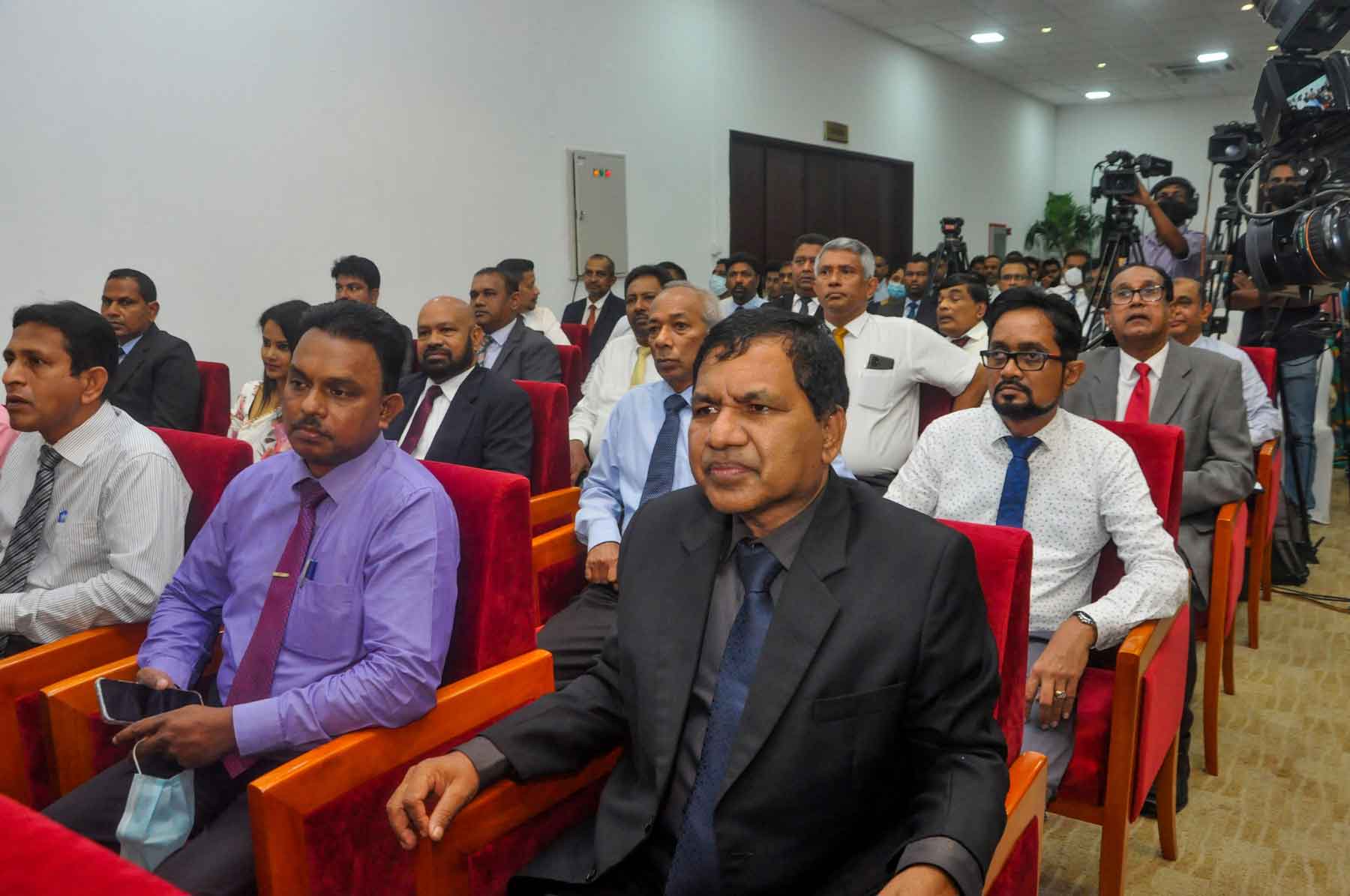 With the aim of creating innovation in industry and entrepreneurship in the country by the Ministry of Industry, the Get Up – Start Up for a Wealthy Nation national program with the cooperation of all government and non-government organizations together with the Industrial Development Board on October 26, 2022 under the chairmanship of the Minister of Plantations and Industries Dr. Ramesh Pathirana Bandaranaike Colombo. The mobilization was conducted at the Memorial International Conference Hall premises.
Launched with the aim of creating a rich nation in an industrialized country, this national program includes the introduction of a mobile application (IDB Mobile APP), emergency number 1995 for industry information and WhatsApp to create a technologically new platform for entrepreneurs and investors. Call 0705001995, Enterprise Development Business. Introduction of clinic to provide entrepreneurship knowledge to high school students from grade 9, start school entrepreneur circle.
Starting an Investor Pool with the aim of providing opportunities for large-scale investors to invest in the industries of small and medium-scale industrialists. Starting a program to impart technical knowledge to them to make them entrepreneurs, The introduction of digital banking technology for supply chaining in small and medium scale industries in association with Sanasa Development Bank (SDB), the introduction of digital technology for small, small and medium scale industries in Sri Lanka in conjunction with Dialog Institute, Guide for a Wealthy as a guidance manual for entrepreneurs. Introducing Nation,many unique works were done like making agreements with German Industry & Commerce for technical and market as well as reaching various agreements with many other organizations for the sake of industrial innovation.
Speaking here, the Minister of Industry pointed out how there had been an industrial innovation in the country before the open economic policy was adopted, and now the manufacturing industries are deviating and the export income is low and the import cost is high, which has affected the country's economy.
The Minister further pointed out that starting from the school entrepreneurship circles, through the national program called Start Up for a Wealthy Nation, all entrepreneurs, including small and medium scale, should be empowered to increase production in the country and promote exports, reduce imports and increase import substitution products.
On this occasion, the High Commissioners and Ambassadors of Maldives, Indonesia, Egypt, Nepal, Iran etc., Minister of State Chamara Sampath Dasanayake, Secretary of the Ministry of Industry Thilaka Jayasundara, Additional Secretaries, Vice Chancellor of Jayawardenepura University Prof. Sudantha Liyanage, Chairman of the Industrial Development Board Dr. Saranga Alahapperuma, Govt. And many dignitaries including officials of non-governmental organizations, officials of international cooperation organizations were present.
Venue
Memorial International Conference Hall