"Moving on Wheels" and IDB Sign MoU to enhance domestic smart electric wheelchair manufacturing and support Entrepreneurs.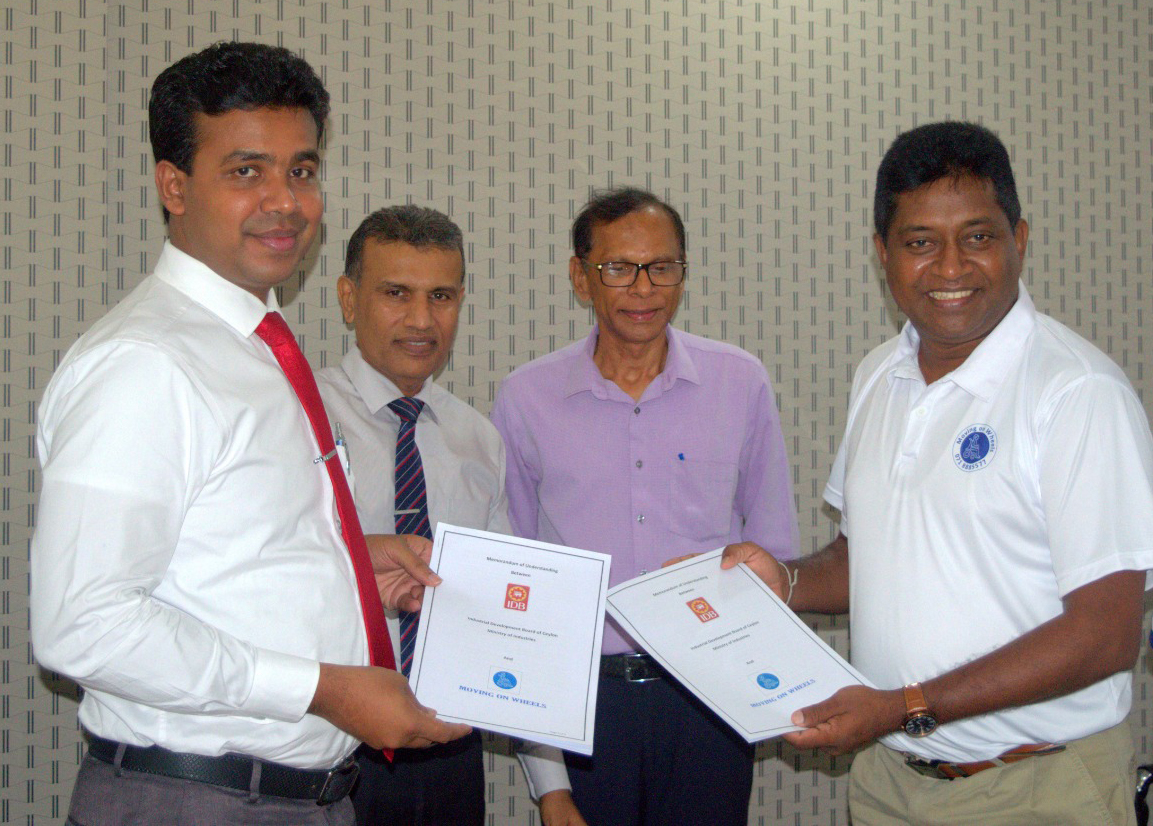 The Industrial Development Board signed a memorandum of understanding to encourage the local production of electric wheelchairs and accessories, marking the beginning of a successful journey for another entrepreneur in the healthcare industry. The event has marked the beginning of another massive program aimed at developing the necessary standardization locally by signing this MoU between Sri Lanka's first and only electric wheelchair designer and manufacturer "Moving on Wheels" and the Industrial Development Board on March 9, 2023, at Board Room to manufacture electric wheelchairs and accessories locally, assemble the latest models, and market internationally. It propels and uplifts transferring technology to maintain quality control and standards, necessary testing, the creation of a local supply chain, and third-party quality certifications.
The moment when the agreement was signed, the founder of "Moving on Wheels", Mr. Tharanga Wagasenavi represented the company, and Dr. Saranga Alahapperuma, the chairman, represented the Industrial Development Board. Industrial Development Board Director General Mr. P.L.U. Rathnamalala, Deputy Director General – Development (Actg.), and Director of Engineering Mr. Kapila Nishantha also joined the occasion. Ms. Aruni Niranjani, business partner of "Moving on Wheels" and Mr. K.U. Rajawardhana joined this event.
The intervention of the Industrial Development Board, will uplift the industrial sector and promote "Moving on Wheels" to build the supply chain network of local manufacturers of wheelchair devices, encourage the local industry by manufacturing electric wheelchair devices according to standard methods under standardization, and to introduce a continuous local production process to acquire the international market.
One of the other main intentions of the Industrial Development Board hosting this project will be of great help to the development of the community with special needs and to enable them to carry out their daily activities easily without burdening their own families and society. IDB impresses Community care organizations and local and foreign organizations involved in such projects can contact Moving on Wheels in this regard further. We invite you to watch such hosting activity at the link below.