National Food and Beverage Conference – 2023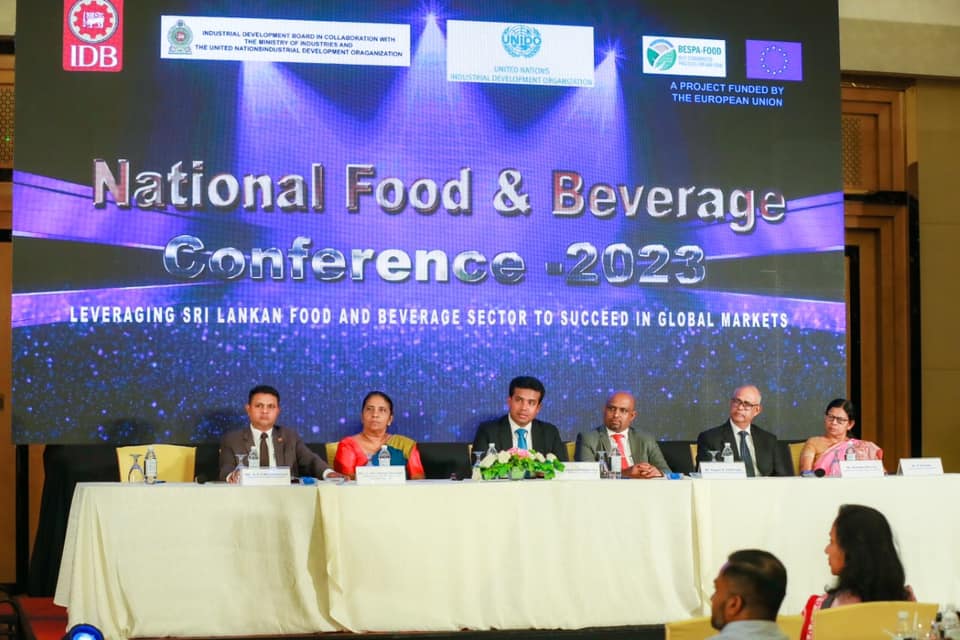 The Ministry of Industry, Industrial Development Board (IDB) and United Nations Industrial Development Organization (UNIDO) organized the National Food & Beverage Conference (2023) with the aim of providing the guidance needed to successfully enter the food and beverage-related world market. ) was held at Marino Beach Hotel, Colombo on 25.08.2023 under the patronage of Dr. Ramesh Pathirana, Minister of Industries and Plantation.
The keynote speeches were given by Mr Kushan Amarasinghe, CEO of Finagle Lanka (Pvt) Ltd, Mr. Anish Junaid, Chairman of Ceylon Plant Food (Pvt) Ltd and Mrs. Punya Nanayakkara, Director of Nelna Agri Development (Pvt) Ltd. At the end of the keynote speeches, the future of Sri Lanka's food and beverage industry was discussed with the government officials related to the food and beverage production sector and there was a long discussion about the export potential of Sri Lanka's vegetables and fruits and the improvement of exports in this sector by identifying the needs of the world.
For this conference, Ranjith Wimalasuriya, Additional Secretary of the Ministry of Industries, Dr. Saranga Alahapperuma, Chairman of the Industrial Development Board, government officials, heads of UNIDO, Srilanka Food Processors Association Chairman Thusith Wijesinghe, private sector officials, food and beverage industry related entrepreneurs, manufacturers, investors and a large group of people. joined
Venue: Marino Beach Hotel, Colombo