MoUs will be signed for Industry Sri Lanka television program..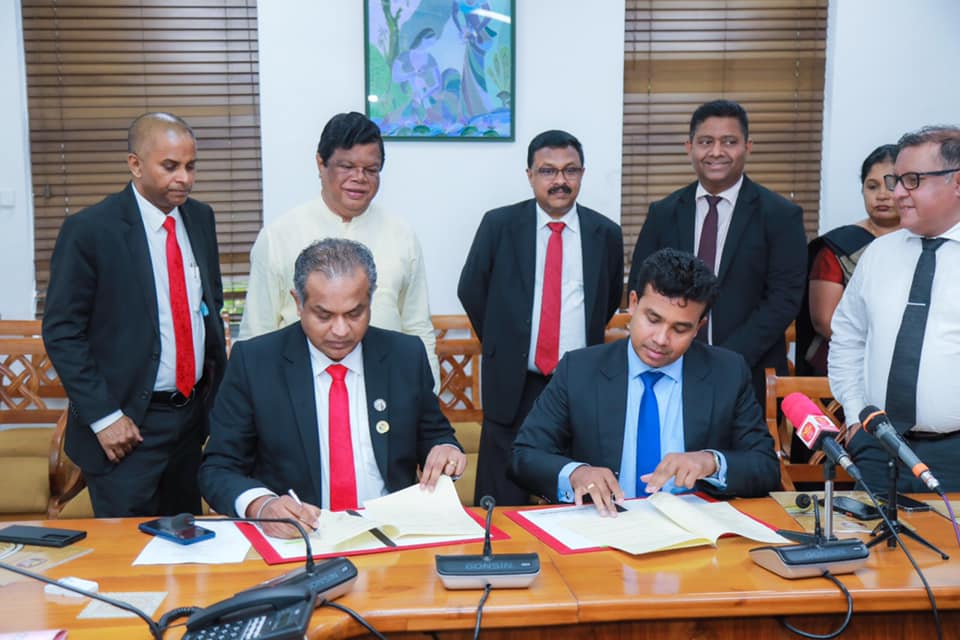 2023.08.29
The signing of the Memorandum of Understanding between the Industrial Development Board under the Ministry of Industry and the Jathika Rupavahini for the start of the Industry Sri Lanka TV program was led by the Minister of Transport, Highways and Mass Media, Dr. Bandula Gunawardena, the Chairman of the National Television, Dr. Prasad Samarasinghe and the Chairman of the Industrial Development Board, Dr. Saranga Alahapperuma.
For an export-oriented manufacturing economy
The first of this series of TV programs, which is implemented in anticipation of the current government's desire to promote the local industrialist based on a local mechanism to an export-oriented production economy by updating new technology, will begin on August 31, 2023 and will be broadcast every Thursday from 10 p.m. onwards. Agreements were also made with Sanasa Insurance Company and Commercial Bank, which are financial sponsors for the program.
Anusha Palpita, Secretary of the Ministry of Mass Media, Chaminda Pathiraja, Additional Secretary of the Ministry of Industry, Advocate Sudarshana Gunawardena, Chairman of the Independent Television Media Network, officials of the Lanka Industrial Development Board and Jathika Rupavahini, and many dignitaries attended the event.