Industry 2023 Jaffna Edition The Northern Province Industry Fair kicks off with pride…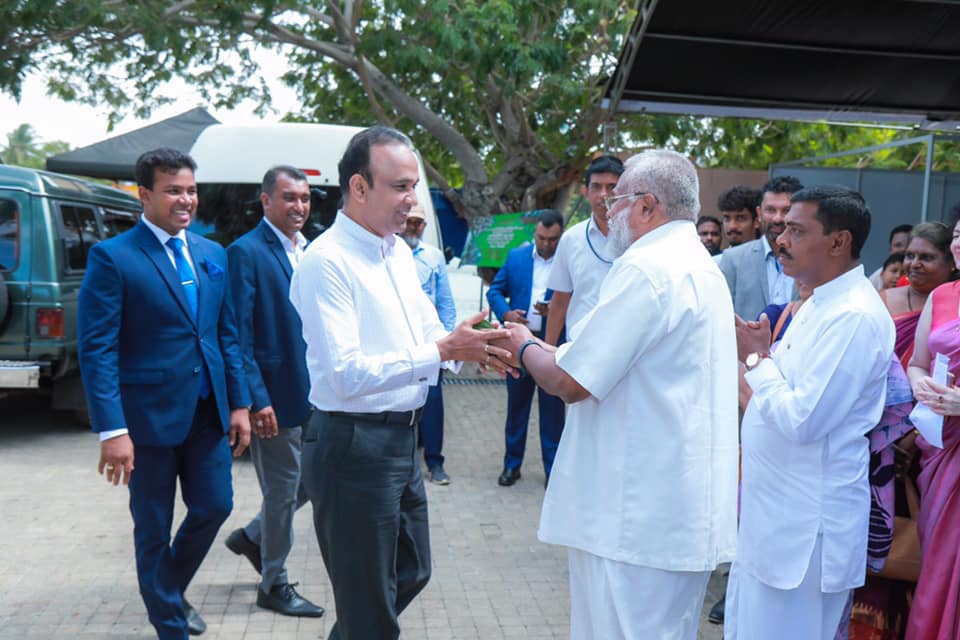 The Industry 2023 Jaffna Edition Northern Provincial Industry Exhibition jointly organized by the Ministry of Industry and the  Industrial Development Board for the purpose of empowering an export-oriented production economy was started this morning at the Jaffna Cultural Center premises under the chairmanship of the Minister of Industries and Plantation Industries Dr. Ramesh Pathirana and the participation of other Ministers including Fisheries Minister Douglas Devananda. .
The Industry 2023 Jaffna Edition industry exhibition will include innovations, new technologies in more than 300 booths in 20 industrial sectors of Sri Lanka, new industries along with new industries as well as many industries unique to the Northern Province. Opportunities have also been created.
At this inauguration, a financial facility was also provided by the ministers for a selected group of small and medium enterprises in Jaffna district under the initiative of RDB (Regional Development Bank).
The exhibition, which started today, will be held on September 2 and 3 from 9 am to 9 pm.
Minister of State for Small and Medium Enterprise Development Prasanna Ranaweera, Secretary of the Ministry of Industries Thilaka Jayasundara, Chairman of  Industrial Development Board Dr. Saranga Alahapperuma, Deputy Consul General of Jaffna Ram Mahesh, Chief Secretary of Northern Province SM Saman Bandulasena, District Secretary Ambalavanar Sivabalasundaran, Nalin Anthony, chief executive officer of Korian Spa Packaging Private Company, T. Thvarasa of Diana Recycling Manufacturing & Play Equipment and a large number of dignitaries were present.
01.09.2023