A local traditional fashion show on September 27 at the Galle Face Hotel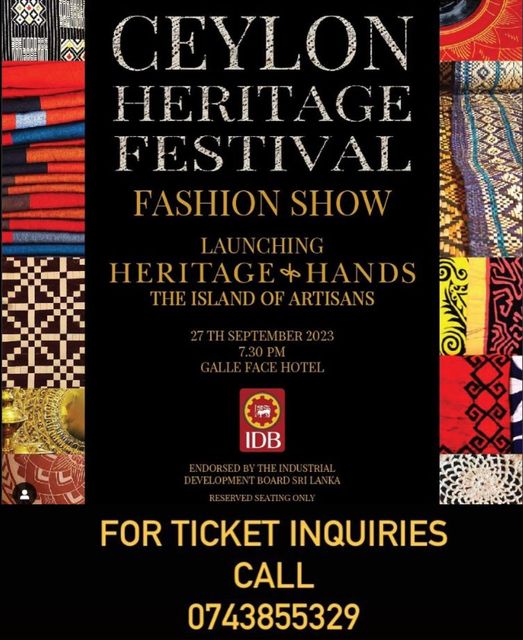 A practical program has been organized by the Industrial Development Board of Ceylon to boost the economy of the local traditional industries and the industrialists engaged in those industries.
Accordingly, a fashion exhibition has been organized to show the use of clothing and other items made only from local traditional products to create more demand for the products of these industrialists in the foreign and local markets.
Here, one can see the use of a large number of local products such as Dumbara art, Renda, Pan, palm and palm leaf related products, leather, and decorative wood carvings.
The exhibition is scheduled to be held on September 27 at the Galle Face Hotel with the participation of many foreign and local buyers.
More information about this can be obtained by dialing 0743855329.
Venue: Galle Face Hotel, Colombo