2023 Industrial Exhibition at Bogambara Ground in Kandy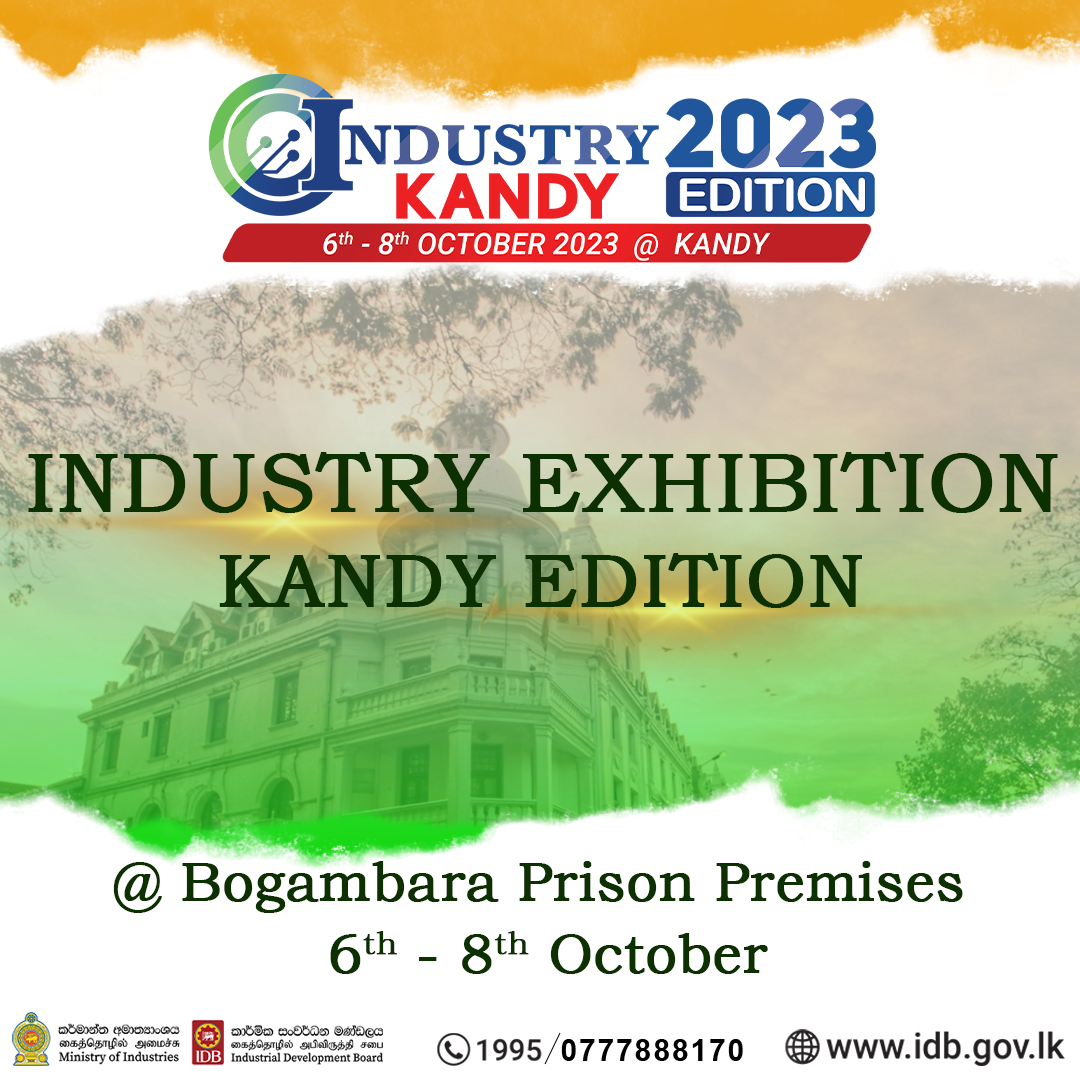 The Industrial Development Board has launched a practical programme aimed at identifying new business opportunities for the people of Sri Lanka to build an export-oriented manufacturing economy and to enhance local and foreign trade opportunities in existing industries.
Under these programmes, a series of industry exhibitions based on the main centres of the country have been launched to provide practical entrepreneurial knowledge to the local people and create an entrepreneurial culture.
The third exhibition of this series of industry exhibitions will be held at Bogambara Ground in Kandy on October 06, 07 and 08.
More than 300 exhibition stalls can be seen under different industrial zones located in different parts of Sri Lanka.
Identifying new technologies, identifying new business opportunities, acquiring sales opportunities, focusing on new products as well and getting products from all over Sri Lanka at low prices are also available by visiting this exhibition.
In addition, you will also get the opportunity to become a successful entrepreneur in your area by engaging with the Industrial Development Board (IDB) and other Business Development service (BDS) institutes.
Further details can be obtained from the Kandy District Office of the Ceylon Industrial Development Board by calling 0812224233, 0812201696 or 0718321669.
Venue: Bogambara Ground in Kandy