Scheme of Recognition 2023/2024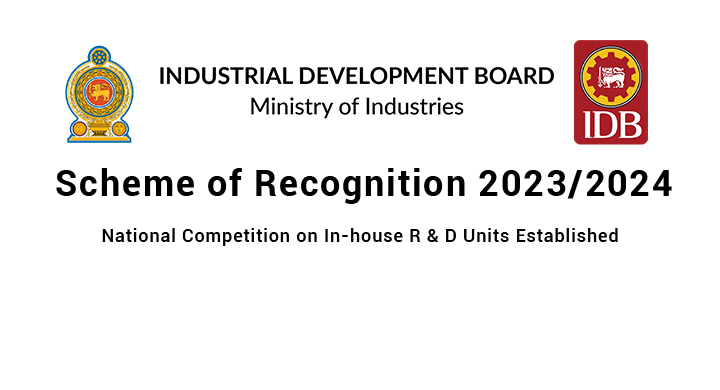 Industrial Development Board has initiated the  pilot project "Building up a creative R&D culture in Sri Lanka for Food based Industrial sector )  with an aim of developing  local food  industries. Under this project it is planned to introduce a scheme of recognition for industries which have in-house R&D units in their factories.
Industries applying for recognition are expected to be engaged in innovative research & development activities related to the line of business of the firm, such as, development of new technologies, design & engineering, process/product/design improvements, developing new methods of analysis & testing; research for increased efficiency in use of resources etc.,
Three (03) industries will be recognized under this scheme by a panel of professional judges.
Hence, it is with great pleasure that we invite all prestigious industries to apply  for this national competition.
you can now download the application from the IDB website
Duly filled applications should be sent to the address below.
Director,
Planning Division,
Industrial Development Board
615, Galle Road, Katubedda,
Moratuwa
Application Closing Date is 31.12.2023
For further information please do not hesitate to contact Ms. Nadeera Ramanayake  on 0718087863/ 0767187863