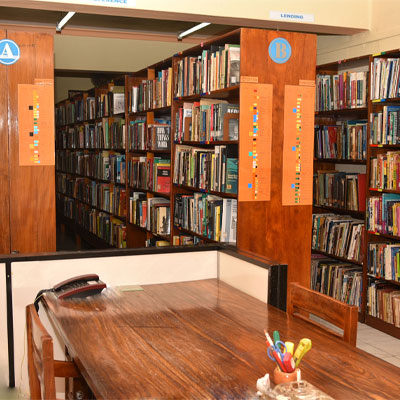 Library Membership – Service Charges
Three Months – Rs. 350.00
The library located at the Head Office premises at Katubedda is open to the public from 8.30am to 4.15pm on week days
The library of the industrial development board renders an invaluable service to the industries of Sri Lanka, Among libraries dedicated to the industries of Sri Lanka, the IDB library is in the forefront. Spanning 36years, the library is more than a mere collection of books; it is also a resource base of industrial information. Technical information for micro ,small & rural industries, machinery details regarding local/foreign machinery, information on threats faced by the existing industrialists as well as new entrants & how to better face them
Information on both local & foreign appropriate technology, market information, information on business management, training entrepreneurs, information technology are some of the topics covered by the books, exceeding 20000 in number, that is to be found in the library. In addition to this around 50 local/foreign magazines get collected on a regular basis. Encyclopedias based on subjects, subject handbooks, project
reports, information on machinery standards, subject reports, information sources, statistical information, data & catalogues stand out in the collection.
Apart from the books, a large collection of CD s plays a major role as well. For the ease of distributing information the library collection is computerized.
A library dedicated to the development of the micro, small and medium sector industries in Sri Lanka, it is used by industrialists, students of schools undergraduates, lecturers, researchers & entrepreneurs.
Industrial Information Services
Publicity to SMI products, library book contents, new arrivals through IDB web