Entrepreneurship Circles
School Industry Entrepreneurship Circles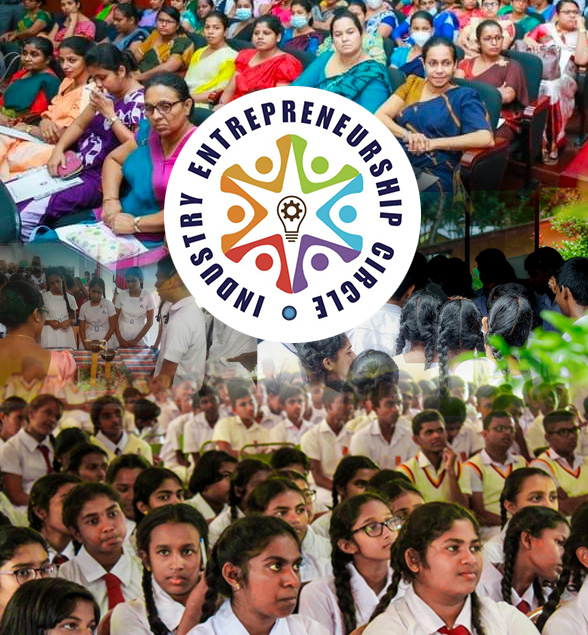 School Industry Entrepreneurship Circles
The Industrial Development Board, the Ministry of Industry, and the Ministry of Education are jointly implementing the national program of establishing school industry entrepreneurship circles to empower the student generation for industrial entrepreneurship.
Initiating entrepreneurship circles at the school level will go a long way in moving the country towards an export-oriented manufacturing economy.
Objectives of the project
Directing schools to socialize a generation of entrepreneurship-oriented students who can actively and effectively contribute to national production.
Building an entrepreneurial culture and mentality in the country which is necessary for creating industries and new creations.
Bringing into the society through schools a job creator who provides solutions to the country's problems, not a person who studies with the expectation of employment.
Acquiring entrepreneurial skills to provide the ability to function successfully in any individual role in society.
To produce a self -reliant Sri Lankan who can respond to the challenges and turn it into a commercial opportunity.
How to implement
In order to achieve the above objectives, entrepreneurship circles are created at the school level and school students who are members of those circles acquire entrepreneurial skills during school through various activities.
By evaluating those various activities, they will be gradually developed upto Pilot Badge, Bronze Badge, Gold Badge, Gold Medal and President's Medal.
Through these activities, the students who are recognized as entrepreneurs will start their own industry as a successful entrepreneur after leaving school and contribute well to the country's manufacturing economy as well as overcoming unemployment.
The necessary support for the same is continuously provided by the Industrial Development Board.
Who can join?
Students from grades 9 to 13 of the school are contacted for entrepreneurship circles, and students of lower classes can also participate if they are interested in this matter. Between 15 and 25 children are contacted for one circle.
Competitions
Drawing and Essay competitions will be held under the theme "Let's develop the country through industrial entrepreneurship".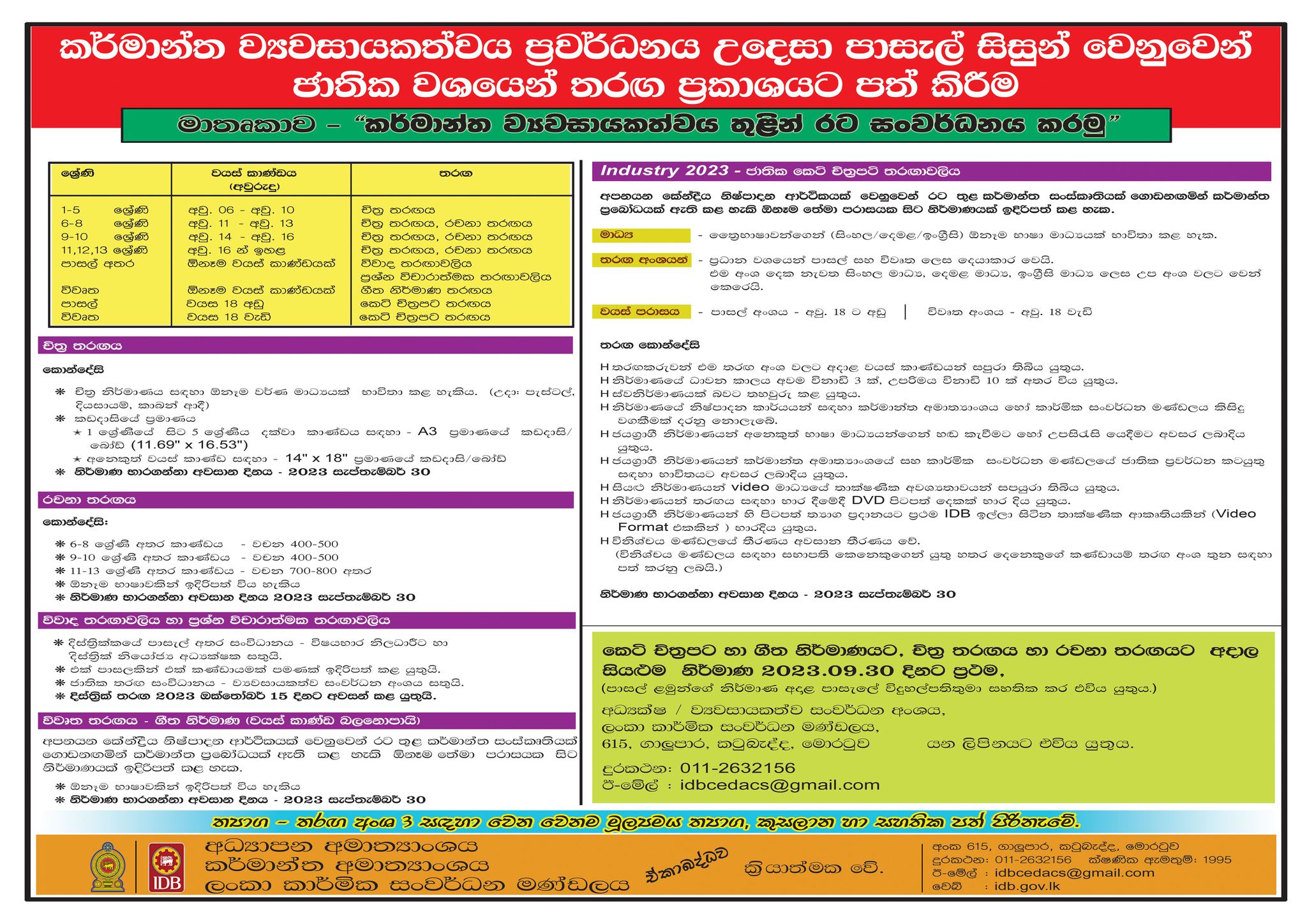 School Industry Entrepreneurship Circles Opening Ceremony
School Entrepreneur Circles Activities
Address
Entrepreneurship Development Division
615, Galle Road, Katubedda,
Moratuwa,
Sri Lanka.


E-Mail Address
idblibrary1969@gmail.com